Welcome to Procurement Block
Impactful conversations about the initiatives and technology that fuels innovation within procurement and supply chain. Join us as we discuss trends and speak with the game changers who are leading the initiatives around supplier relationships, risk management, change management and blockchain.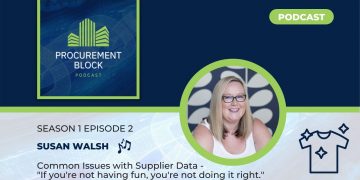 A conversation with Susan Walsh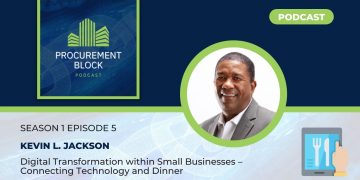 A conversation with Kevin L Jackson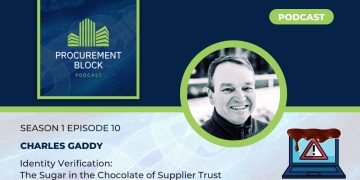 A conversation with Charles Gaddy
"Make something of your own, make your own stuff, be a creator. And the advice around that is don't let perfection, don't let the carefully manufactured social media driven visibility, all of it stand in your way. Just do something little for yourself and create something."
"If you have an American Express card, depending on the level of card that you have, you can sign up for what's called Global Entry. It cost about $100 to get the service. If you have the right American Express card, they will reimburse you for the charge on that global entry and TSA Pre screen. So my life hack is buy it on your AmEx, get it so you can travel the world and enjoy all this wonderful world we have has to offer and then get the money back as well."
"Improvements are only temporary until they become a part of who you are. The goal is not to read a book, the goal is to become a reader. The goal is not to run a marathon, it's to become a runner. It's not to learn an instrument, the goal is to become a musician. So, this year and in the year to come, I would say focus on the identity that you want to build and become that."
"Just be aware, and pause. And if you've got any concerns, check with the individual or company. If we're all aware that we are the targets, we are less likely to be fooled."
"We're not just a physical being, we have mind, soul, and spirit. So to maintain all around good health, have daily practices that aim to balance your focus in these other areas."
"How to become familiar with blockchain? There's an application called Cryptokitties. It's considered an NFT and people actually trade these cats. Use the Learn option to see how NFT's really work. They give you a fantastic explanation."
"Don't be afraid to fail. Failure is inevitable and you have to figure out how to take that failure and turn it into a foundation for future success."
"My first piece of advice is always to read everything you can get your hands on. Read a combination of books, and blogs, news stories, white papers and ebooks. Really bring in as much information as you can."
"If you're not having fun, you're not doing it right."
So really looking at getting your digital house in order, data hygiene, and then really hooking this into your workflow and process to make it much more automated so you don't have to think about it.
"Recognize the power of your network, and to build, cultivate and actively manage that network."
"Sometimes, a well phrased question is so much more powerful, and even more influential than a very strongly worded statement."
"By maintaining your data, you get the benefit of getting to know your data better, which means things that are regular spend, or that jump out, will come to you much quicker if you look at your data on a regular basis."
"Get started, take action, don't be afraid of financial health."
"My family hack is that we have a shared online family calendar. At the beginning of each school year, we would put the usual school and family events in the calendar. And then it helps us then have conversations about who's attending what."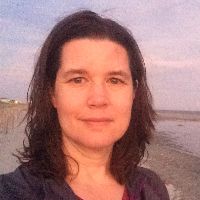 April Harrison
April serves as host of the podcast and performs many production tasks such as editing, graphics, and marketing.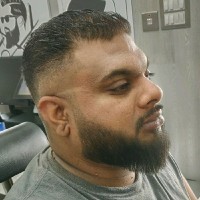 Karthik Rama
Otherwise know as the Procurement Doctor, Karthik brings in the talent and provides thought leadership to the podcast.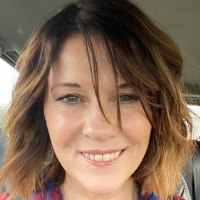 Michelle Armstrong
Michelle brings her diverse skillset to the podcast, connecting us to relevant issues and people.