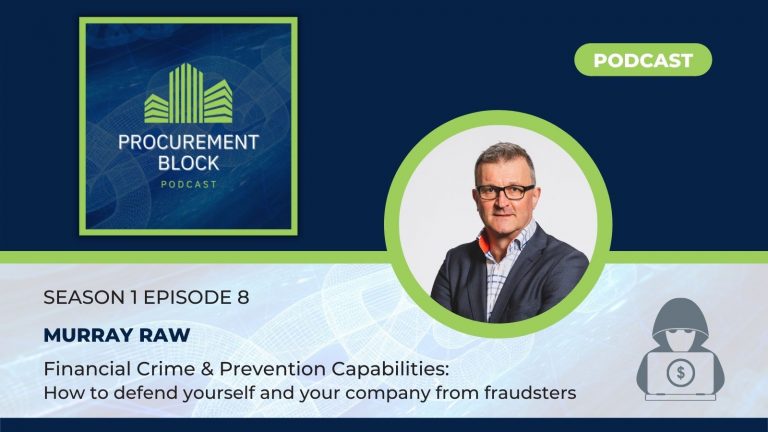 In this episode, Murray Raw and I discuss the basics of financial crime. Learn how companies are managing the risks associated with financial crime, the role that technology plays, and what preventative measures should be taken by organizations and individuals.  Murray is a cape-less superhero as he protects us all with insights to defend ourselves and our companies against fraudsters. 
Murray Raw, Head of Business Development, Synectics Solutions
Murray joined Synectics Solutions in 2015, bringing with him a wealth of experience of both the financial services industry and the insurance market. His very earlier career was as an insurance broker in Lloyds of London specialising in the oil and gas sector and the cargo market placing complex risks in the London market.  
This was followed by a move into technology sales working in the ERP and CRM markets selling enterprise-wide solutions covering accounting, distribution, manufacturing and sales into large organisations. The role covered the UK market as well as Europe, the United States and Sub-Saharan Africa. After this Murray worked for 10 years at one of the UK's leading credit reference agencies covering consumer and commercial credit, fraud and ID sales into some of the country's largest financial institutions. 
Murray came to Synectics in 2015 bringing his sales skills along with a strong knowledge of Synectics core markets as a Business Development Manager and  successfully selling Synectics breadth of solutions into a number of tier 1 banks and tier 1 insurers as well as helping the business develop into new markets.  
Murray is Head of Business Development at Synectics and is responsible for leading our new business sales team. His focus is on consolidating our market-leading position in our core sectors of finance and insurance. With his team, Murray is also tasked with developing new markets in our existing territories and leading our expansion into new global markets.  
Murray has a Bachelor of Science degree in Economics and Computer Studies. Outside of work he is Chairman of his beloved local cricket team and still plays (just). 
Connect with Murray on LinkedIn: https://www.linkedin.com/in/murray-raw-7aa062a0/ 
Procurement Block Host
April Harrison is the Marketing Director for Trust Your Supplier, an innovative supplier information network built on blockchain technology. April's background includes real estate and teaching. April received her degree in Psychology and History from the University of North Carolina at Chapel Hill.  Notice what's not in her background? Procurement!  or Financial Crime! 
April enjoys watching videos of clever individuals defending their packages from porch pirates with glitter bombs. This video series is a favorite. 
Connect with April Harrison 
April on LinkedIn: https://www.linkedin.com/in/april-harrison-ab91881/  
Procurement Block website: www.ProcurementBlock.com  

Music by jorikbasov from Pixabay 
Procurement Block is produced by Trust Your Supplier