Revolutionize Your Onboarding Experience
Simple, smart, speedy onboarding & lifecycle management that increases your ability to meet deadlines & goals. Trust Your Supplier is transforming supplier relationships, improving insights, accelerating onboarding and providing a seamless exchange of information.
These companies are leading the way with us:
















Why Trust Your Supplier?
    Single application with aggregated supplier data
User stays in TYS rather than going to multiple sites & programs.

     Standardization across industries
Standardized questionnaires reduce repeated and unnecessary work by suppliers and procurement teams.

    Market Analysis & Smart Attributes
Integrated third-party data permit analysis prior to onboarding tasks and custom settings automate compliance activities.
   Reduced Workload
  Faster Onboarding
    Secure Data
TYS creates new value for all network participants.
"Using the latest technology to address a classical challenge will be of benefit for everyone, and further increase the speed of using innovative solutions."
Through Trust Your Supplier, both buyers and suppliers will see the procurement benefits of blockchain through reductions in cost, complexity, and speed.
"The benefits for our procurement teams and suppliers are massive."
"I have to admit, I didn't realize how effective the TYS program could be in assisting us in improving our own internal procurement processes, whilst also developing different opportunities for us as a Supplier and Service provider."
The supplier will only have to register once with us, and if they have already registered with somebody else, we will simply extract that information from the system
We are pleased that our trusted data is part of this ecosystem and.... can help transform this essential process to provide enhanced transparency and value for all participants in the network."
The TYS network will further promote transparency between buyers and suppliers and enable companies to be more resilient and agile – a must in today's climate
"SourceConnecte is proud to extend and expand our partnership with TrustYourSupplier. Trust in B2B electronic commerce is built on validated and verified data. That is why our partnership with TYS represents the Industry 4.0 solution for accelerating and securing the global supply chain."
Award-Winning Platform
2020 Winner of Blockchain Revolution's prestigious Innovative Entrepreneurship in Blockchain Award in the Supply Chain Applications category. Learn more.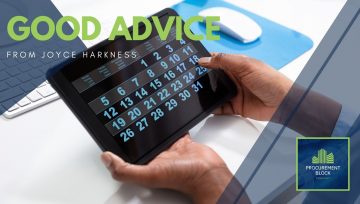 In the United States, we will be celebrating Thanksgiving this week. Our time is spent sharing food and other traditions with family and friends.  As I've been making preparations, I remembered some family-themed advice given to me by Joyce Harkness.  Joyce joined me on an episode of the Procurement Block podcast and as a single, …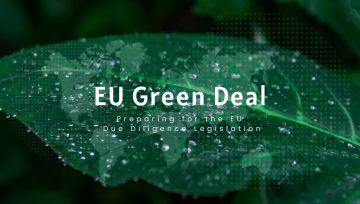 Trust Your Supplier business partners provide key data and thought leadership to help our procurement members mitigate risk and stay compliant. EcoVadis, an environmental, social & corporate responsibility partner, offers suggestions of how your company can prepare for the EU mandatory due diligence legislation.  https://resources.ecovadis.com/blog/mandatory-due-diligence-legislation-eu-developments-member-state-laws-and-how-your-company-can-prepare   Learn more about EcoVadis' partnership with Trust Your Supplier at https://trustyoursupplier.com/portfolio/ecovadis/   #EUlegislation …