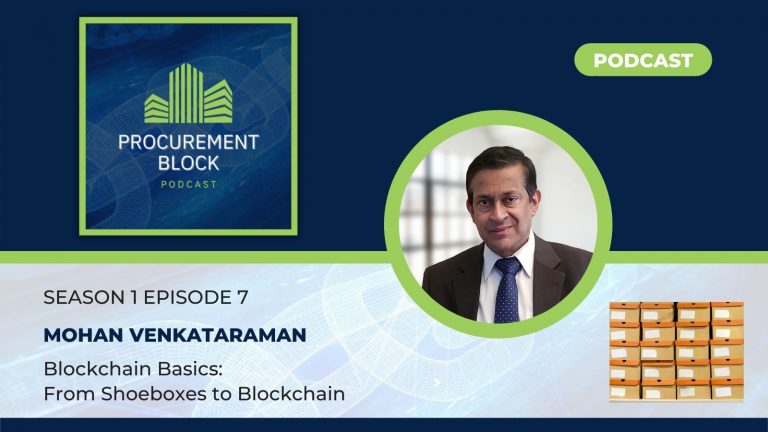 In this episode, Mohan Venkataraman and I discuss the basics of blockchain and how shoeboxes are the OG of blockchain. Learn about the underlying principles behind blockchain, its relationship to bitcoin, and why blockchain is a team sport.
Mohan Venkataraman, Chief Technology Officer, Chainyard
For more than 3 decades, Mohan has served in information technology roles including work with 8 employers, over 120 clients, 60+ applications, and hardware that includes mainframes, mid-range, desktops and process control systems. 
Mohan started the "Consulting & Advisory Practice" with Chainyard's CEO back in 2013 and supported the expansion into Blockchain in 2016. He has been directly involved with over 25 blockchain solutions in enterprise and public blockchain platforms. Mohan has a strong interest in Biotech and has been active with many local area biotech thought leaders in North Carolina. Mohan's Interests includes mentoring young professionals and leaders while working with the community to leverage technology and improve lives.
Connect with Mohan: 
LinkedIn: https://www.linkedin.com/in/movee97/  
Resources to play around with Blockchain 
https://bitcoin.org/en/getting-started 
https://ethereum.org/en/what-is-ethereum/ 
https://www.cryptokitties.co/kitten-class/breeding/introduction 
https://cryptozombies.io/en/course/ 
Procurement Block Host
April Harrison is the Marketing Director for Trust Your Supplier, an innovative supplier information network built on blockchain technology. April's background includes real estate and teaching. April received her degree in Psychology and History from the University of North Carolina at Chapel Hill.  Notice what's not in her background? Procurement!   
April has been playing around with CryptoKitties and has been successful in swapping "play ether money" on MetaMask. She encourages everyone to give it a try! 

Connect with April Harrison 
April on LinkedIn: https://www.linkedin.com/in/april-harrison-ab91881/  
Procurement Block website: www.ProcurementBlock.com  

Music by jorikbasov from Pixabay 
Procurement Block is produced by Trust Your Supplier