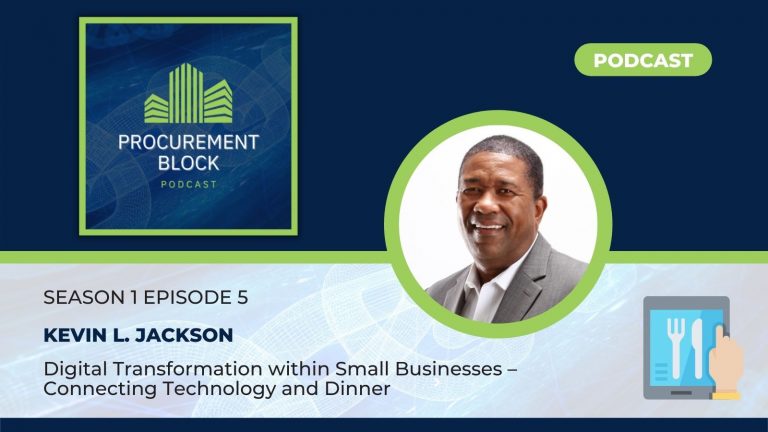 In this episode, Kevin and I discuss digital transformation for small businesses.  Learn why it's important for small businesses to make this investment, what pitfalls to avoid and the future of ordering food from a restaurant. Bon Appetit! 
Kevin L. Jackson Bio 
With over 200,000 followers on social media, Kevin L. Jackson provides consulting and digital media services to leading technology companies including Microsoft, AT&T, Intel, Ericsson, and IBM. He also serves as an Adjunct Professor at Tulane University. Executive experience includes Vice President of J. P. Morgan Chase, IBM Worldwide Sales Executive and SAIC (Engility) Director of Cloud Solutions. Kevin's education includes an MS in Computer Engineering, an MA in Strategic Studies and a BS in Aerospace Engineering. Kevin is also a USA Today and WSJ bestselling author whose books include "Click to Transform" (2020) and "Architecting Cloud Computing Solutions" (2018). 
Connect with Kevin: 
LinkedIn: https://www.linkedin.com/in/kjackson/ 
LinkedIn: https://www.linkedin.com/company/supply-chain-now/  
Supply Chain Now website: https://supplychainnow.com/  
Digital Transformers podcast: https://supplychainnow.com/program/digital-transformers/  
April Harrison is the Marketing Director for Trust Your Supplier, an innovative supplier information network built on blockchain technology. April's background includes real estate and teaching. April received her degree in Psychology and History from the University of North Carolina at Chapel Hill.  Notice what's not in her background? Procurement!   
April's favorite take-out restaurants are Cava and Chipotle. She would make a terrible waitress (clumsy)! 
Connect with April Harrison 
April on LinkedIn: https://www.linkedin.com/in/april-harrison-ab91881/  
Procurement Block website: www.ProcurementBlock.com  

Music by jorikbasov from Pixabay 
Procurement Block is produced by Trust Your Supplier