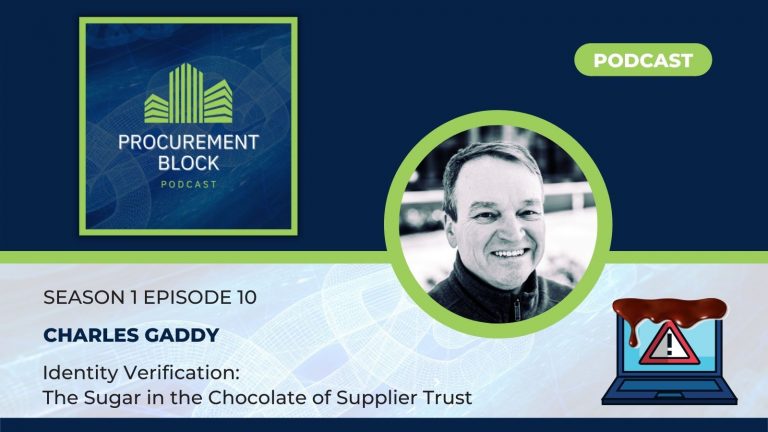 In this episode, Charles brings his experience in the field of identity verification and his worldliness of chocolate to our conversation on digital identity. Learn the basics of digital identity – why it's important, how it's verified and how to protect your individual and company's digital identity now and in the future. 
Charles Gaddy, Co-Founder and Chief Strategy Officer at Global Data Consortium 
Charles Gaddy is the Co-Founder and Chief Strategy Officer at Global Data Consortium. With 25+ years of experience in Information Technology, Product Management and Sales Support, Charles' focus at GDC is to expand the global coverage of the platform to meet the needs of customers as they expand into new international markets.      
Charles' past positions in the Fintech/Insurtech spaces include VP of Product Management, Alliance Manager, and Director of Information Technology.  He has specific experience in banking, insurance, and direct marketing technologies as well as substantial experience in the data quality sector.       
Global Data Consortium delivers real-time global identity verification via a single API covering 60+ countries. The platform can be tailored and configured to meet compliance, e-commerce, and age verification use cases. GDC works with a Consortium of data partners to bring together the best data, technology, and service for our customers, allowing them to expand into new markets and strengthen their positions in existing ones.     
Charles attended North Carolina State University and he and his wife have 3 children. 
Connect with Charles: 
LinkedIn: https://www.linkedin.com/in/charles-gaddy-528371/ 
Twitter: https://twitter.com/chazgaddy
Procurement Block Host
April Harrison is the Marketing Director for Trust Your Supplier, an innovative supplier information network built on blockchain technology. April's background includes real estate and teaching. April received her degree in Psychology and History from the University of North Carolina at Chapel Hill.  Notice what's not in her background? Procurement! 
April's alma mater is a rival of Charles' alma mater. Go Heels!
Connect with April Harrison 
April on LinkedIn: https://www.linkedin.com/in/april-harrison-ab91881/  
Procurement Block website: www.ProcurementBlock.com  

Music by jorikbasov from Pixabay 
Procurement Block is produced by Trust Your Supplier