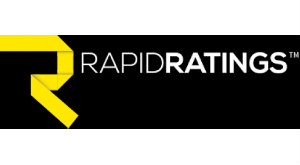 RapidRatings provides the FHR, which is a predictive analytic that gives a score between 0 and 100, identifying companies likely to experience financial distress.
RapidRatings® sets the standard for financial health transparency between business partners, transforming the way the world's leading companies manage enterprise and financial risk. RapidRatings provides the most sophisticated analysis of the financial health of public and private companies in over 140 countries worldwide. The company's predictive analytics provide insights into how suppliers, vendors, and other third parties are likely to perform.
For more information, request a sample FHR report for a public company or schedule a demo, click here
RapidRatings Financial Health Rating helps organizations:
Gather private company suppliers' statements (85% success rate)
Gain unbiased, purely quantitative insights on suppliers and how they compare to one another
Identify and mitigate potential disruptions before they occur
Uncover new opportunities through stronger supplier relationships
Achieve full data transparency, consistency, and uniformity, across all public & private suppliers globally
Leverage objective, prescriptive, user-friendly FHR report and Financial Dialogue with your supply base
Prepare for significant market changes and black swan events
What makes RapidRatings Unique?
Accurate Model: Generated entirely from company financial statements using a unique quantitative analytics model
Same Methodology Globally: Public and private companies are rated with the same methodology across 24 industry specific model templates
Private Companies: We collect private company financial statements on our clients' behalf as needed from companies located in over 140+ countries
Unbiased Ratings: Ratings are completely empirical; not influenced by companies we rate, or qualitative subjective analyst opinions
Predictive & Prescriptive Analytics: Our Financial Health System contains unique actionable ratings, analysis, and next steps
About the Financial Health Rating (FHR):
0-100 scale, 5 risk levels, color coded and easy to adopt
Calculated with 70+ key financial ratios based on entirely on financials
Accurate early warning of default probability over the next 12 months
Measures a company's financial viability & ability to remain competitive against global peers
Please click here for a sample FHR Report