D&B Supplier Risk Assessment
Business Decisioning Data & Analytics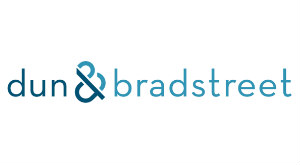 Dun & Bradstreet is a leading global provider of business decisioning data and analytics. Our first edition of D&B Direct for Trust Your Supplier enables buyers to:
Identify suppliers under financial stress
Avoid disruption of supply
Easily embed Dun & Bradstreet commercial insight into TYS
Anticipate potential supply disruptions before they impact your operations with predictive financial risk indicators from Dun & Bradstreet. Contact your D&B relationship manager to get started.
Prevent Business Disruption
Supply disruptions can hamper your growth prospects. Sourcing and evaluating new suppliers with predictive indicators from Dun & Bradstreet ensures you work with the right suppliers, preventing financial exposure, production shortfalls and inventory excesses. Dun & Bradstreet predictive indicators provide the intelligence to gain full supplier visibility and mitigate risks before disruptions occur.
About Dun & Bradstreet
For almost 200 years, Dun & Bradstreet has helped clients and partners grow and thrive through the power of data, analytics, and data-driven solutions. Our more than 6,000 employees around the world are dedicated to this unique purpose, and we are guided by important values that make us the established leader in business decisioning data and analytical insights. Our data & insights are valuable at all phases of a business lifecycle and whatever the economic environment.