LexisNexis
https://www.lexisnexis.com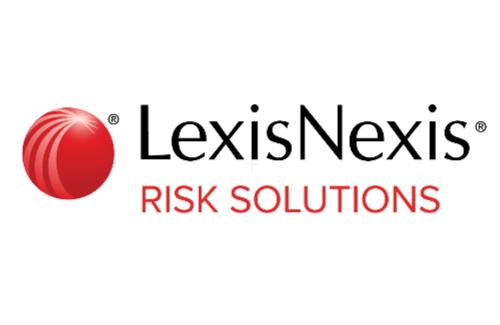 We provide customers with solutions and decision tools that combine public records, industry-specific content and digital identity intelligence with advanced technology and analytics to assist them in evaluating and predicting risk and enhancing operational efficiency.
Our customers can make better, timelier decisions with our innovative solutions to manage risks like identity theft, fraud, money laundering and terrorism, and prevent financial crimes, and insurance and government benefit scams.
Payments
We are a leading global provider of Payments solutions including LexisNexis® Bankers Almanac® – the official Registrar of Routing Numbers for the American Bankers Association (ABA). We help our clients reduce the manual cost of repairing failed payments, pay partners on time and deliver a better customer experience.  Our Payments solutions enrich payments information so that the instructions your organization sends can meet global banking requirements, have fewer errors and are routed more efficiently.
Our Payments solutions enables clients to:
Validate account and bank details to detect errors and make corrections
Enrich payments data in ERP and payment processing platforms
Route payments efficiently through cross-border and domestic payment networks
Improve your efficiency with the banking payments data and validation tools that are relied on by large multi-national corporates, 99 out of the 100 largest banks, and many of the fastest-growing payment service providers.
Financial Crime Compliance
Our industry award-winning data and digital identity intelligence can help you solve one of the industry's most pressing unsolved problems – digital sanctions evasion. We deliver precise risk perspective with our broad portfolio of world-class, integrated financial crime compliance and anti-money laundering solutions that enable you to quickly focus resources on relevant financial crime risk, reduce false positives to improve efficiency and complete critical financial crime compliance processes including:
Know Your Customer and Due Diligence
Watchlist Screening
Customer Identification Program
Customer and Vendor Risk Management
Trade and Sanctions Compliance
Anti-Money Laundering
Anti-Bribery and Corruption
About LexisNexis Risk Solutions
LexisNexis® Risk Solutions harnesses the power of data and advanced analytics to provide insights that help businesses and governmental entities reduce risk and improve decisions to benefit people around the globe. We provide data and technology solutions for a wide range of industries including insurance, financial services, healthcare and government. Headquartered in metro Atlanta, Georgia, we have offices throughout the world and are part of RELX, a global provider of information-based analytics and decision tools for professional and business customers. For more information, please visit www.risk.lexisnexis.com and www.relx.com.
Download the LexisNexis report on the True Cost of Failed Payments.