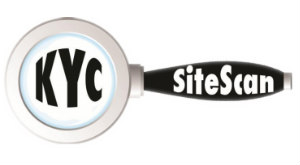 KYC SiteScan is a Know Your Customer tool that automates the time consuming process of gathering business information about suppliers to determine their suitability for onboarding or an ongoing relationship.
About
KYC Systems is a technology company focused on providing KYC SiteScan, an automated Know Your Customer (KYC) automation service, for businesses that need to perform KYC due diligence on other businesses including suppliers, merchants, and vendors. KYC SiteScan is unique in its feature set, which closely automates many of the manual processes and tasks risk professionals perform and frees them to focus on good onboarding or monitoring decisions.
KYC SiteScan helps clients:
Validate a supplier's business legitimacy, including Secretaries of State lookups
Determine a supplier's areas of business in plain English, not cryptic and generalized industry codes
Learn other buyers' and clients' opinions of suppliers' offerings and client service levels
Crawl and review a supplier's website for risk:
Policy disclosure detection (privacy, terms of service, refund, contact us)
Representative samples of products and services captured for review
High-risk words and phrases flagged (configurable)
Website metrics including traffic and suspicious patterns
Review supplier's social media ranking and reviews
Uncover compliance, legal, and reputational risks a supplier may not disclose
Understand if a supplier meets a buyer's risk tolerance
Perform common KYC tasks such as OFAC SDN screening, legal and governmental complaints review
KYC SiteScan common use cases:
Initial Supplier/Vendor Onboarding and Underwriting
Periodic Supplier/Vendor review and management
Fraud Forensics
KYC SiteScan has a special ability to perform KYC on small businesses and sole proprietorships where standard information about a supplier may be scarce.
Contact us for more information or test up to 10 reports of your business suppliers at free of cost.