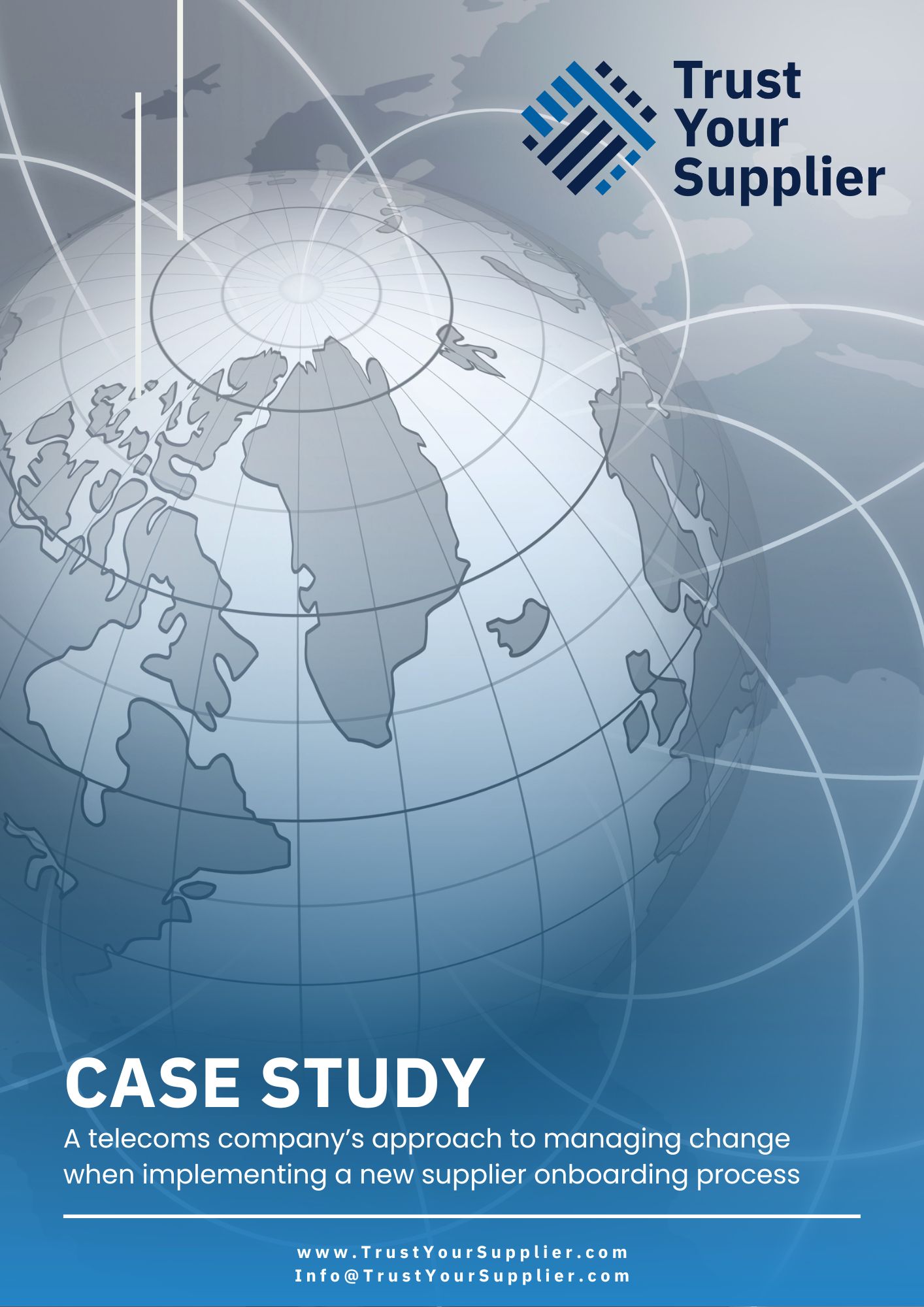 Download the
free case study
Supplier onboarding is a vital process in ensuring procurement, and in some cases, the wider organization has the necessary information to have confidence in working with each supplier and anticipate any risks that could emerge later in the relationship.
However, with a number of stakeholders involved and a variety of data needing to be collected, it can be very time-consuming and bureaucratic – delaying the speed with which a new supplier can begin working with the organization.
Read how one telecoms company worked with suppliers and internal teams to roll out the Trust Your Supplier platform. Their outcomes show a signification reduction in the number of steps to onboarding, resulting in overall cycle-time reduction and time back to their team that can now be spent on strategic initiatives.