Trust Your Supplier is ready to make a splash at our first Procurement Leader event!  Our team will be available to chat, demo, and answer questions at our booth.
America's Procurement Congress
Our booth (#23) is conveniently located near the coffee cart, so grab a cup of joe and stop by to meet our team, enter our raffle, and learn more about TYS's frictionless solution to expand supplier visibility for agile, resilient, and strategic supplier management.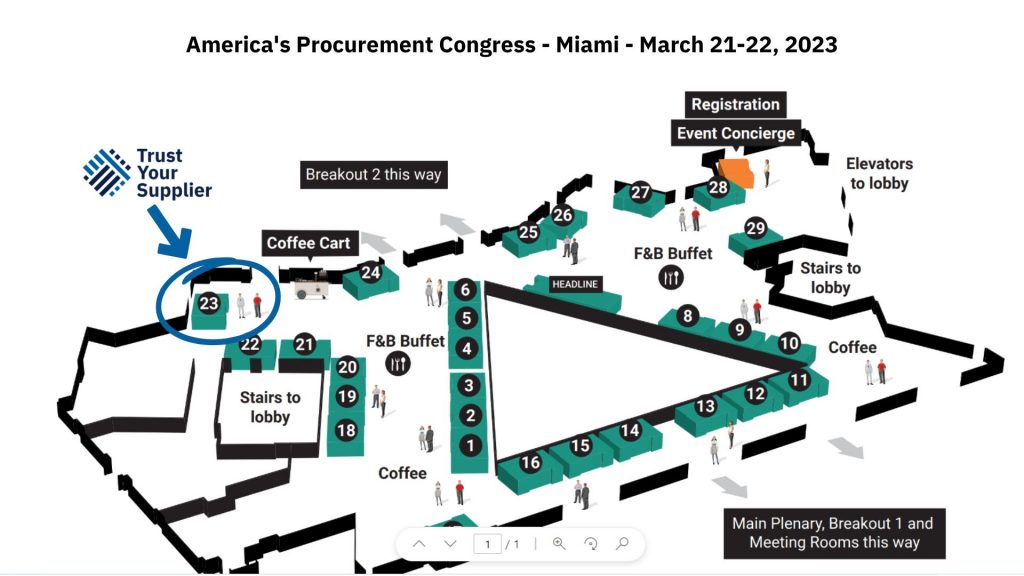 Empty Cart?
How can you use second and third-tier suppliers to offset inflationary pressure? The importance of supplier relationships during periods of inflation/shrinkflation.
BT Sourced Review of TYS
Diarmuid O'Donoghue, Head of Digital Procurement Garage at BT Sourced, recently posted on the benefits of Trust Your Supplier for BT Sourced.