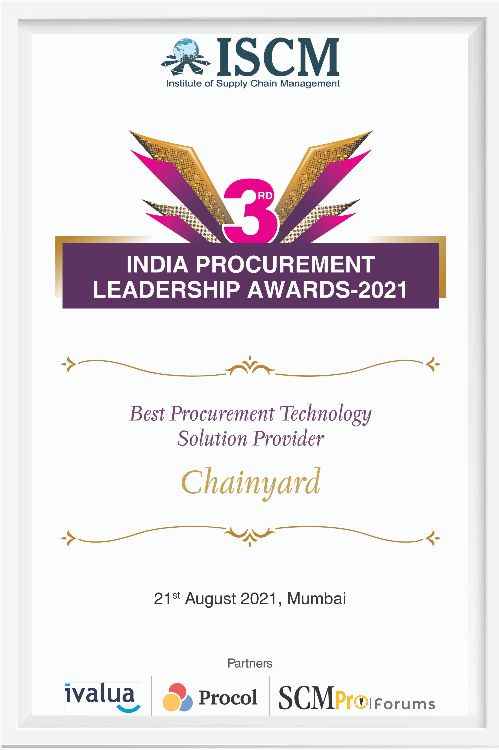 Chainyard is the recipient of the Institute of Supply Chain Management (ISCM) 2021 award in the category of Best Procurement Technology for our solution Trust Your Supplier!
The awards ceremony was held on August, 21, 2021 in Mumbai. Just as ISCM is a thought leader to the supply chain community, Trust Your Supplier (Chainyard ) endeavors to have a transformational impact to the same through our network solution and innovative marketplace.  We are thankful for this recognition and eager to continue contributing to ISCM and the global supply chain industry.
Visit our Awards page to learn more about how Trust Your Supplier and Chainyard are being recognized in the blockchain, procurement and supply chain communities.