Trust Your Supplier (TYS) works with a network of enterprise buyer organizations, including 3 of the leading telecom companies: BT, Nokia and Vodafone. 
These companies are working on TYS together to bring digital transformation to the telecom industry. As an integral part of their strategy, the TYS blockchain platform is bringing transparency and supplier visibility at every touchpoint which supports compliance activities such as diversity, sustainability, cyber security, and anti-corruption. 
Cyrill Pourrat, Sanjay Mehta and Ninian Wilson discuss how they are bringing digital transformation to BT, Nokia, Vodafone, and the telecom industry with Trust Your Supplier. Hear what you should be thinking about as you embark on the path to transforming your organization and your industry.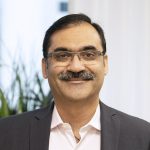 Sanjay Mehta 
Vice President, Mobile Networks Strategic Sourcing – Nokia
Sanjay is the Vice President of Mobile Networks Strategic Sourcing, and is based in Espoo, Finland.   
He has more than 25 years of experience in the Telecommunications industry. In his career, he has worked in factories manufacturing transmission equipment and has led and implemented strategic green field mobile networks projects in several countries. He has held various roles in services, project management, contract management, cost and progress management, supply chain management and procurement.  
Sanjay is a team player and works closely with people to build strong and diverse teams. He has built many new strong teams right from scratch.  One of his strengths is to start a new organization structure and build a team around that.  He strongly believes in open communication and encourages his team to contribute with 'out of the box' ideas.  
Sanjay completed his bachelor in July 1992 and secured first class with distinction. He is married to Anu who is an MBA and has a daughter, Sana, who is studying Marketing Management. Sanjay likes walking and aims for 10K steps a day. He likes watching movies and cricket during his free time. 
Cyril Pourrat 
Chief Procurement Officer – BT
Cyril Pourrat joined BT Group Procurement in October 2019 and a team of highly talented, passionate and successful people with a strong record of delivery.
BT is an amazing company and it's a hugely exciting time to be part of its transformation, in which digitization is a driving force to deliver long term growth value and outstanding customer experiences.
Since joining BT, Cyril has established BT Sourced, a standalone procurement company, drawing on the best technology and people to speed up and simplify the way we manage BT's third party spend worldwide. He has created the Digital Garage, rapidly digitizing our procurement organisation to implement best of breed technologies, and working collaboratively with UK start-ups to co-develop products that help us leapfrog the competition.
Prior to being part of BT, Cyril was Chief Procurement Officer respectively at Sprint (US) and Saudi Telecom (STC). Before joining STC, he garnered 15 years' experience in Europe's telecom industry, lastly serving as Senior Vice President of Procurement Excellence at BuyIn, (the procurement joint-venture of Deutsche Telekom and Orange). He also held senior leadership positions with Orange in France and UK.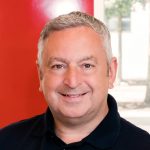 Ninian Wilson
Chief Procurement Officer – Vodafone 
Ninian joined Vodafone in 2009 as SCM IT director and was appointed to the board of the Vodafone Procurement Company in November 2009.
From 2014 to 2016 Ninian held the role of SCM technology director and was responsible for all technology sourcing in Vodafone, including networks, IT and new product development. In March 2016 he was appointed as director of group SCM and CEO of the Vodafone Procurement Company.
Prior to joining Vodafone, Ninian held the position of operations director for Royal Mail, managing the largest private workforce in the UK with full accountability for the delivery of the company's customer promise and its transformation programme.
Previously he held senior positions at Cable and Wireless (CPPO and group property director) and was a member of the board of the Caribbean business unit and trustee of the pension scheme.
Ninian was educated at Aberdeen University and holds a Bsc Hons degree in geography. He is a member of CIPS and a life member of the Institute of Directors.
He lives in Luxembourg with his wife Philippa.
Michael Rooney
Head of Automation & Management Information – Global Process Transformation – Pearson
As the Head of Automation & Management Information within Pearson's Global Process Transformation capability, Michael and his high performing teams are responsible for driving the Digital Procurement agenda across the organisation.
It is an exciting time to be at Pearson. The organisation is moving at pace and ready to enter a new era as a digital-first company, with the purpose of helping everyone achieve their potential through the creation of world class digital learning products and consumer experiences.
In his time at Pearson, he has been able disrupt the Procurement function and accelerate outcomes through the creation of new digital capabilities and a data-driven culture made possible through close collaboration with major tech players and innovative start-ups along the way.
Michael is a recognised leader in the Procurement technology space with extensive transformation experience. Prior to Pearson, he worked at Deloitte in senior advisory roles, designing and delivering Digital Procurement strategies for complex organisations.