Digital Keys allow you to take the same information you've completed in your TYS profile, and share it with your customers that are currently NOT on the TYS network.
Since customers often require the same information, digital keys give you the ability to consolidate your information on TYS so that your updates will automatically be shared with your TYS and Digital Keys connections.
For those procurement organizations that require the use of their internal tools to collect your information, your TYS Digital Identity serves as a consolidated document hub from which you can pull current information to meet the requirements of those customers.
Built on blockchain, Digital

K

eys are permissioned, encrypted access to your TYS Digital Identity for ultimate data security. 
Access must be renewed upon customer request every 15 days to ensure permissions stay current.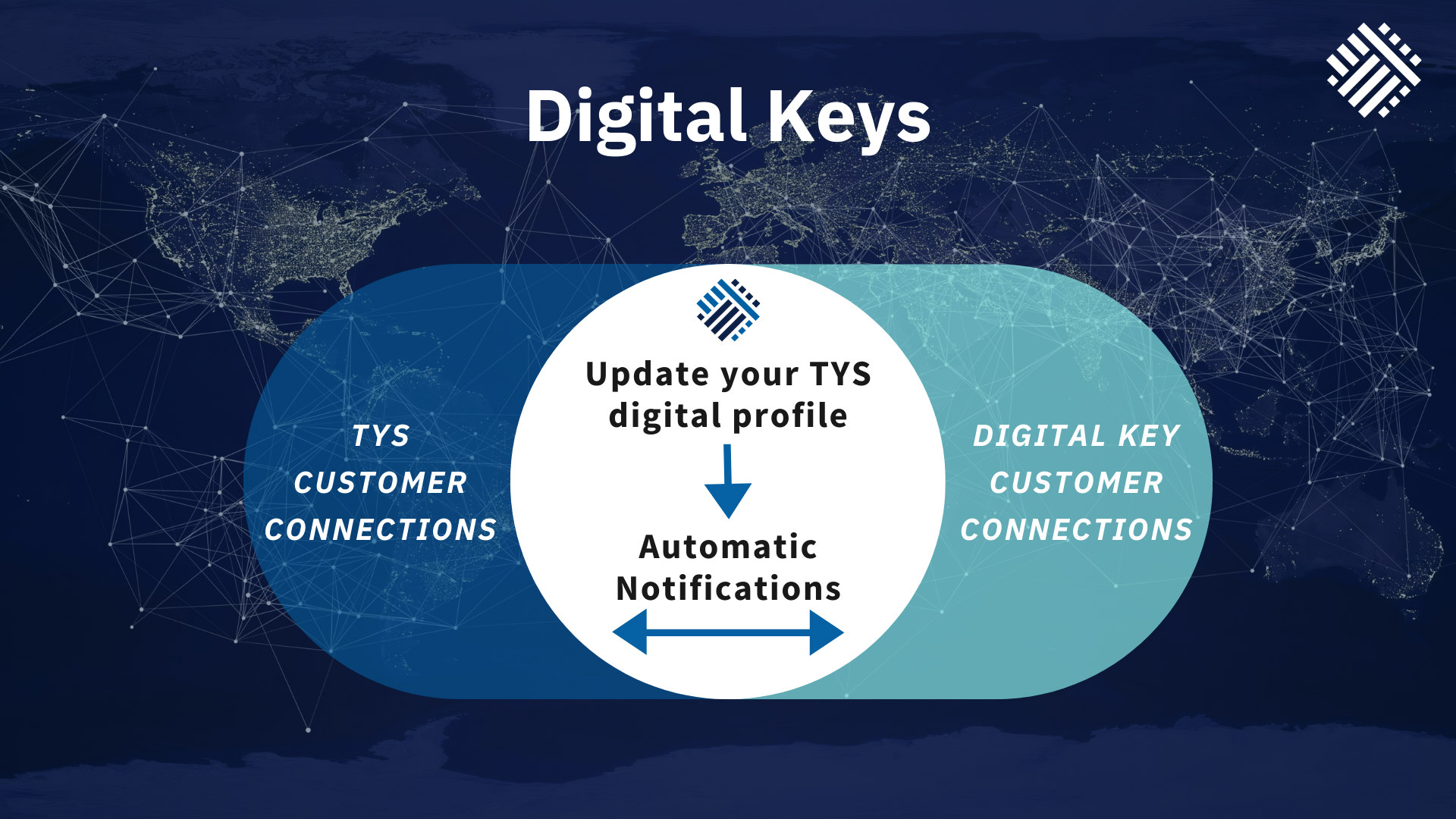 Sign-In
Sign-in to your TYS account
1
Set-up
Assign approver role
2
Create & Share
Share digital keys with your customers
3