Supplier Digital Identity
Trust Your Supplier provides a single, trusted digital identity for suppliers to share with multiple buyers and business networks.
"The supplier will only have to register once with us, and if they have already registered with somebody else, we will simply extract that information from the system."
Mario Araya, BHP Billiton Drilling and Completion Strategy Manager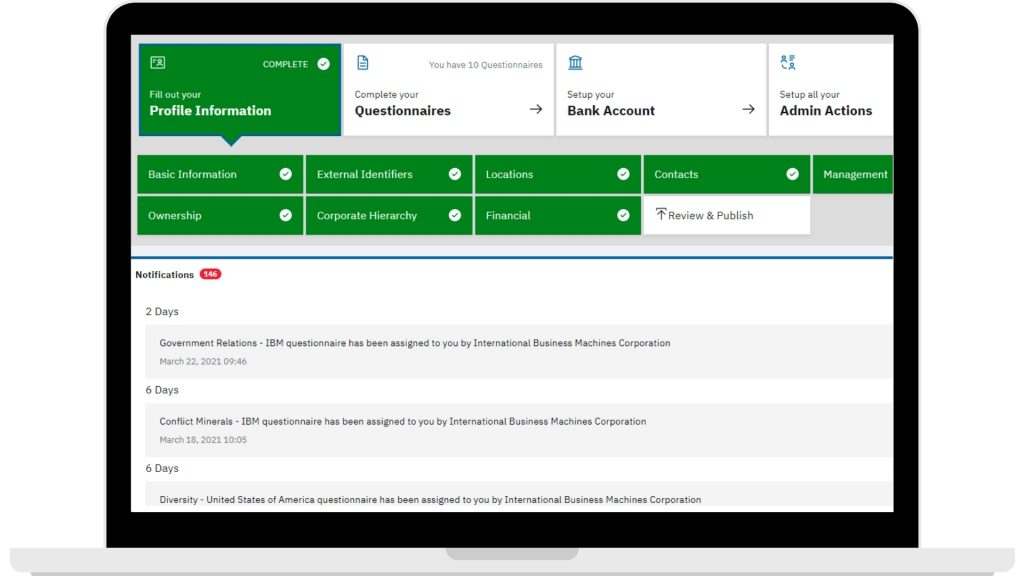 Accept Invitation
Accept an invitation sent from a buyer on the TYS network
1
Publish Profile
Populate & publish your profile
2
Selectively Share
Complete questionnaires that you can share with selected buyers
3
Be Discovered
You are now discoverable by any buyer on the Trust Your Supplier network
4
"I have to admit, I didn't realize how effective the TYS program could be in assisting us in improving our own internal procurement processes, whilst also developing different opportunities for us as a Supplier and Service provider."
"TYS allows eCommQuest to set up one single, global identity that gives us accessibility to not just IBM's buying community, but to the buying community of some of the most recognized brands in the world."