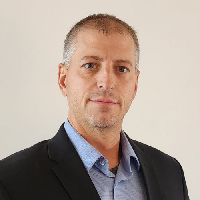 Stephen Brandt
Sr. Value Solution Consultant
Stephen has over 22 years of technology experience ranging from network operations, database administration, software development, software implementation consulting, and software sales within the enterprise and educational domain. He has sold and implemented software to fortune 100 customers as well as major universities across the country. His leadership and problem solving has helped organizations of all sizes realize the value of business spend management solutions.
Before joining Trust Your Supplier, Stephen worked for industry leaders Coupa and Jaggaer. There, he demonstrated subject matter expertise in Procurement, Accounts Payable, Supplier Management, Contract Lifecycle Management, Strategic Sourcing and Spend Analytics. Stephen has vast knowledge across both direct and indirect procurement, helping customers identify and realize value. Throughout his 15-year tenure in procurement software, he consistently demonstrated his ability to understand key business drivers and develop a solution that met or exceeded those needs delivering significant customer value.
Stephen hails from Pittsburgh, Pa and is a huge fan of his beloved Steelers. He earned a Bachelor of Science from Penn State University.  He currently resides in Chapel Hill, NC where he enjoys golf and pickleball in his spare time.