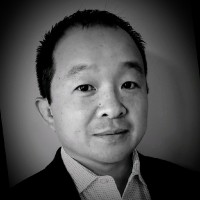 Eddie Pak
Director of Vertical Sales (Pharmaceutical, Life Sciences, Manufacturing)
Eddie Pak is the Director of Vertical Sales (Pharmaceutical, Life Sciences, Manufacturing) at Trust Your Supplier.
Eddie has over 23 years of extensive sales and new business development experience within enterprise and mid-market companies focusing on compliance, supply chain, and data/information asset management.  His leadership and forward-thinking have helped organizations recognize the value of emerging technologies and have also helped organizations streamline operations while complying with regulatory compliance.
Before joining Trust Your Supplier, Eddie gained invaluable start-up experience at rfXcel, where he served as one of the first individual sales contributors focused on the life sciences industry.  Eddie helped rfXcel and the industry go from 0-1 and then 1-2 in an emerging regulatory compliance requirement.
During his 16-year tenure, he consistently demonstrated his ability to help organizations determine their key business requirements and processes.  This helped project teams and stakeholders to clearly articulate the business case and navigate their decision process to ensure alignment with their organization's objectives and timelines.
At the beginning of Eddie's career, he focused on data and information asset management as well as working within the pharmaceutical industry.  Eddie earned a Bachelor of Science from the University of Minnesota.